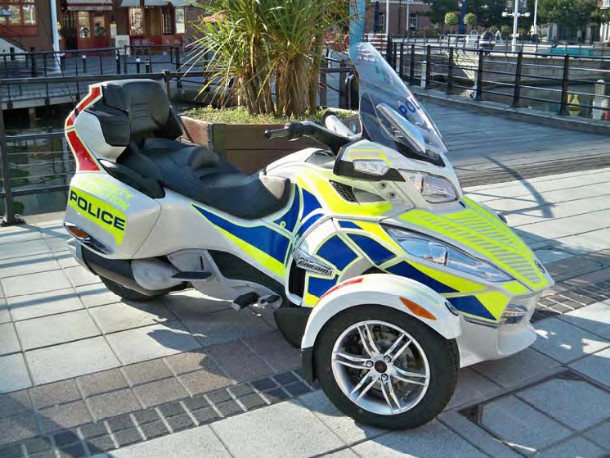 CanAm Spyder RT 998cc
The Can-Am Spyder is a three-wheeled motorcycle manufactured by Can-Am motorcycles, itself a division of Bombardier Recreational Products.
The vehicle has a single rear drive wheel and two wheels in front for steering, similar in layout to a modern snowmobile.
The Spyder uses an ATV-like chassis.
Tires
:
Front: KR21 165/65R14 on 14x5 rim; Rear: KR21 255/50R15 on 15x7 rim; Cast aluminum wheels
Engine
:
BRP-Rotax
998 V-Twin EFI; Rotax 1330 ACE in-line 3 cylinders
Manufacturer
:
Bombardier Recreational Products
Suspension
:
Front: 144mm double A-arm with anti-roll bar; Rear: swingarm - 145mm monoshock
Class
:
Sport-touring/roadster
Wheelbase
:
68 in (1,700 mm)