Brough Superior 11.50
Bikes
Production of the Brough Superior 11.50
started in 1933. Powered by a 1096 cc sidevalve
V-twin (60 degree configuration), it was
designed for big side valve enthusiasts who
wanted more speed but with quiet smooth
running. This particular 11.50 came out of the
factory in 1933 as part of a batch with sidecars
attached for the Police Service and is one of
the motorcycles in the picture to the left leaving
the factory with some very lucky police officers
riding them.
At some point the original sidecar
was changed to the Brough Superior Alpine
Grand Sports Sidecar manufactured by Brough.
YG3838 is a fabulous example of the Brough Superior
11.50, seen at the world famous
Brooklands Museum in Surrey.
Engine: four stroke, V-Twin
Capacity: 1,096 cc
Maximum Power: 45 bhp
Transmission: 4 speed, chain final
Wheelbase: n/a
Weight: n/a
Speed: 90 mph (144 kph) Solo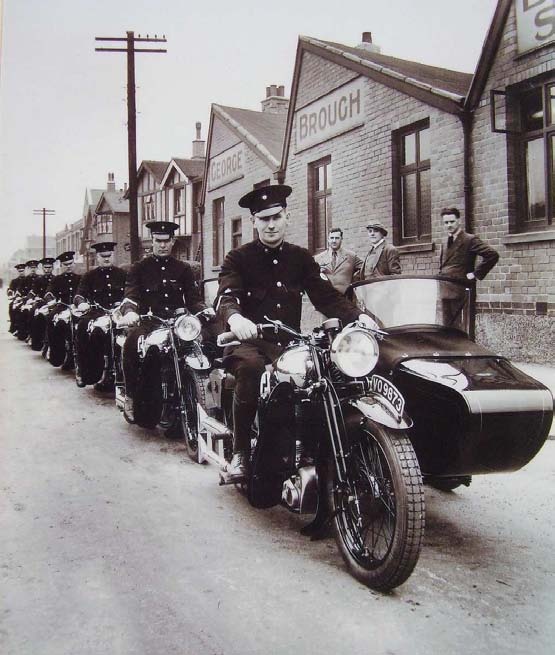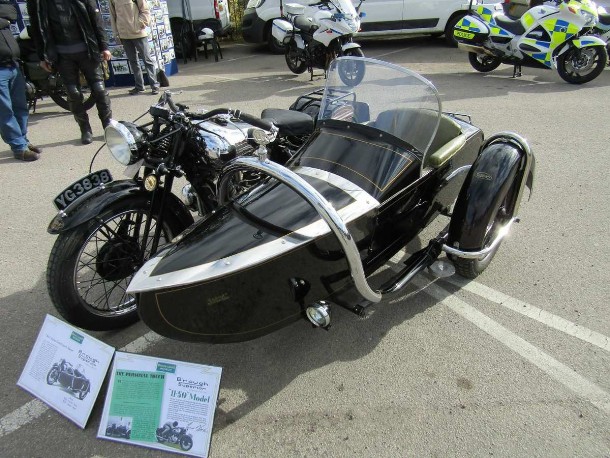 YG3838 seen at the Brooklands Museum, Surrey as noted in the text.