BMW R60/6 City of London
Bikes > BMW List
BMW R60/6 1976 City of London
The machine shown OLP225P is an R60/6 from 1976 and served with the City of London Police.
It is probably one of the (if not the) earliest examples of a UK spec Police BMW still in livery.
The fairing is by Avon, the blue lights are Notek, radio is Pye Westminster and panniers are by Craven.
Engine: Four stroke opposed twin 'Boxer'
Transmission: 5-speed shaft drive
Full fairing, Crash Bars, Solo Seat, Panniers, Halogen Blue lights, Illuminated rear 'POLICE/STOP' sign, Two-tone electric air horns, Fire extinguisher, Radio, Calibrated Speedo.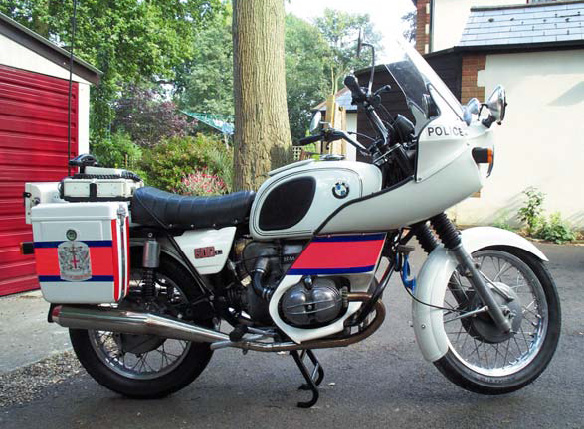 Sister to the above is OLP226P, seen in the Bentley Motor Museum, Sussex.